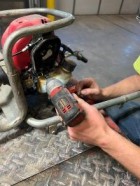 Equipment Repair Service
Prairie Supply's experienced service department is available for job-site visits and full time equipment service on a variety of light to mid-weight construction equipment. Our experienced staff specializes in generators, pumps, power trowels, gas powered saws, general small engine repair, construction heater repair and much more.
Parts
In addition to regular parts inventory Prairie Supply works closely with vendors to have specially ordered parts available quickly and economically, keeping jobs running smoothly.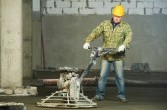 Equipment Repair
Trained service representatives are qualified and capable of servicing a variety of light and medium weight construction equipment, with special experience in the concrete industry.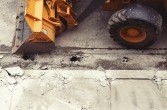 On-site Service
Experienced service reps are available for jobsite visits for trouble shooting and emergency repair.