FormAll
FormAll is proudly the first Woman Owned concrete forming company in our area. With full-time engineers and draftsmen on hand, FormAll provides not only forming, but the knowledge and service needed for even the most complicated projects. Click here for, FormAll Services and Packages: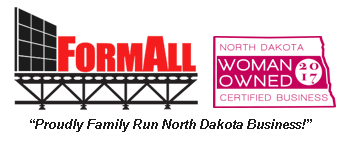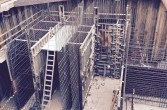 Forming, Shoring, and Scaffolding Rental
​Experienced staff can recommend the right system for the job. Whether it be large gang forming systems from NOE, or versatile hand set steel ply systems from Ellis, Prairie Supply and FORMALL have the right form for you.
In addition to the extensive forming inventory Formall also provides scaffolding, shoring and other bracing solutions for a variety of construction situations.
In addition to FormAll's traditional scaffolding and shoring rental fleet, FormAll also stocks BrandSafway's innovative QES Quick Erect Scaffold® for endless customization and safety on the jobsite.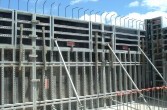 Detailed CAD Engineering
​All forming and shoring packages come complete with CAD designed shop drawings, making for stress free and precise installation. Engineering stamps are available when required.