2nd St. Pump Station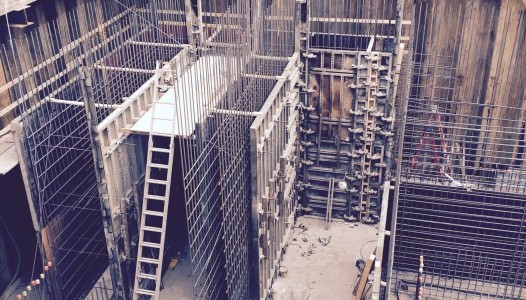 Large crane set NOE Forming systems designed by FORMALL inc. was utilized on this pump station in downtown Fargo.
Location:

Fargo, North Dakota
​Location and proximity to the red river were challenges on this high profile job in Fargo ND. The large lift station is part of an overall plan to protect the flood prone red river valley and Fargo ND from damaging waters from the ever waxing and waning red river of the north.
Industrial Builders Inc. used NOE gang forms from Prairie Supply inc. and Formall to form up this impressive concrete structure that will remain largely hidden from view in a massive underground pump station. As is common in many projects that are below grade and designed to be water tight, a variety of concrete waterstops and other specialty chemicals and waterproofing measures were taken.
The project is a perfect example of the sturdy time saving benefits of the NOE system.