El Zagal Flood Wall, Fargo ND - Flood Control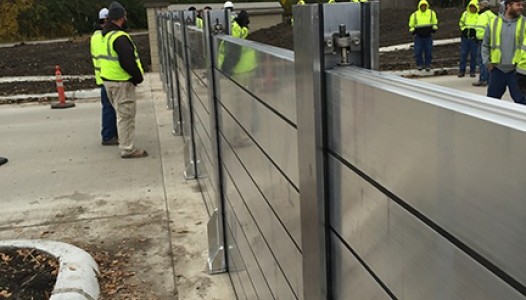 Rapidly deployable aluminum stop logs from TK (Thyssenkrupp-Bautechnik) supplied by Prairie Supply Inc and installed by Reiner Contracting are put to the test in Fargo ND. The system was erected in under 20 minutes, proving its effectiveness during a flood emergency.
Location:

Fargo , North Dakota

Industry:

Flood Control

Completion:

Oct 21, 2016
This floodwall is just south of the El Zagal golf course on Elm Street in Fargo. The project was constructed by Reiner contracting out of Hutchinson, MN for the Fargo Diversion authority. The 64' wide road closure has 7 center posts and is 8 stop-logs tall or about 6 ft. These pictures are from the test assembly done by the contractor for the city employees and the engineers. Once the main flood wall was completed and the framework for the removable portion installed, the road closure section can be installed and removed in less than 15 minutes. This flood fighting technology eliminates the need for sand bagging, dike construction and other labor intensive and slow to assemble temporary flood fighting solutions.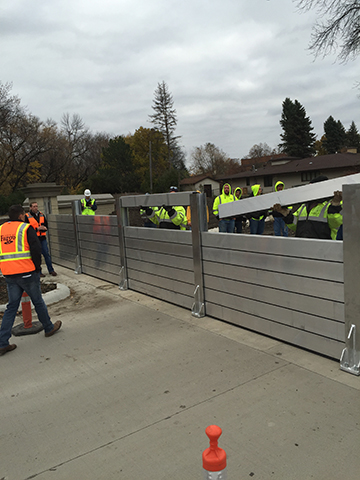 Prairie Supply Recommended Additional Resources: