2nd St. Removable Floodwall, Protecting Downtown Fargo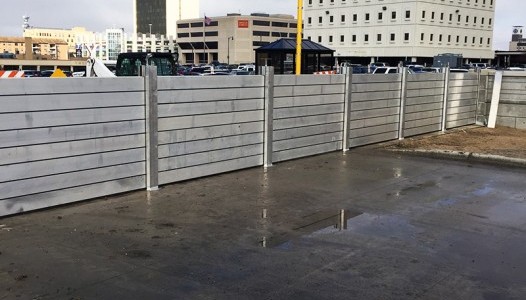 The flood control project in downtown Fargo ND, as part of a larger flood mitigation campaign, has ICS out of Grand Forks installing some state of the art flood fighting products supplied by Prairie Supply inc. This portion of the project is part of the 4th St. Pump station project for the Fargo Diversion Authority and the U.S. Army Corps of Engineers. The posts featured on this system that embed the wall into the roadway are the fastest to install and remove in the industry, requiring just a simple quarter turn to lock in place, and combat one of mother natures most destructive forces, river flooding.
As part of the regions continued commitment to combating river flooding in the red river valley, ICS based in Grand Forks ND are working to install flood protection systems including temporary, demountable flood walls. Known in the industry as "Deployable Stop Logs" these light weight, easy to store and install are designed to quickly either increase the over all effectiveness of a permanent dike, or close off roadways and train tracks in the event of an impending flood. When the need has passed the modular system can be disassembled and stored until inevitably the need again occurs.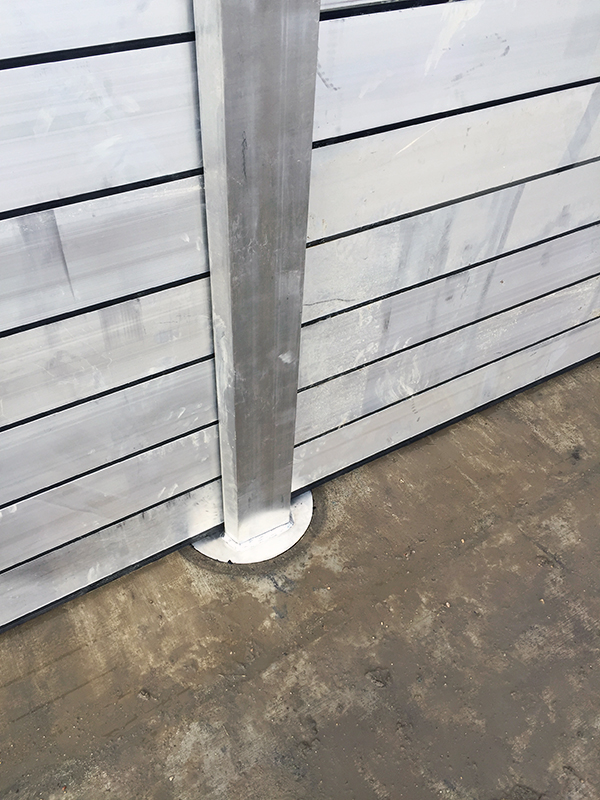 The manufacturer, ThyssenKrupp Bautechnik is the leading supplier of integrated systems for marine and civil engineering works – a highly regarded partner for infrastructure projects worldwide with proven engineering skills. When it comes to mobility, urbanization, climate change or efficient use of resources, our products and services portfolio enables us to offer bespoke, economic design solutions for the sustainable ongoing development of our environment.
Prairie Supply Recommended Additional Resources: